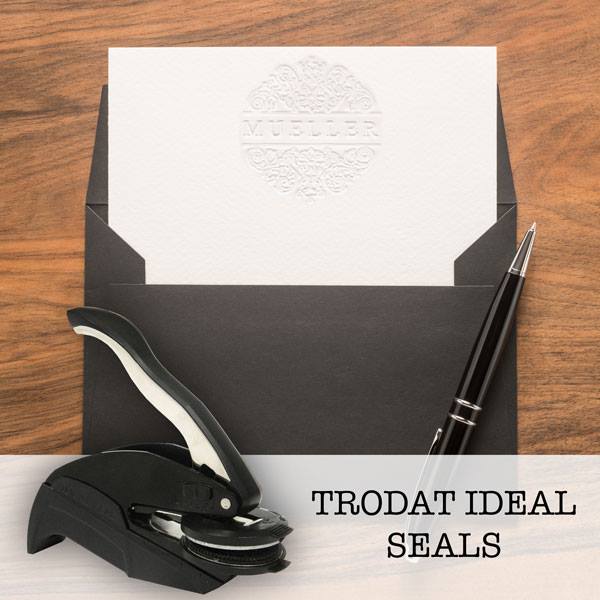 Company Seal
A Company Seal also known to as an 'Embossing Seal' should be acquired by companies under the Companies Act of Zimbabwe, they are used by companies to seal documents as a means of protection against forgery. Buy authentic company seals from Trodat Rubber Stamps Zimbabwe +263773625635
Company Seals generally have a 38mm round face that can fit up to 50 characters. An official company seal must include the following information organised in a neat circle:
The registered business name (as registered with the registrar of companies)

The company type (an abbreviation such as (PVT) LTD instead of (PRIVATE) LIMITED would be acceptable)
A Company Seal is used by a Company Directors, the board of Directors, The Company Secretary or those authorised by the Directors. The details on the use of the seal are generally laid out within the company's Constitution (formerly called Memorandum and Articles of Association). A company seal embossment can be applied to official documents such as; deeds, contracts, director's meeting minutes etc. E
ach time a company seal is used it is recorded by the company secretary or directors in the Register of Sealings which should be kept at the Companies Registered Office address. Thus a company seals legal use is secured by the companies officers and only a company sealing duly recorded or so witnessed would be of legal efficiacy. In this way the company seal provides a unique and secure form of authentication of company transactions.
Traditionally seals were made by embossing an imprint into wax. These seals were used on important documents and official legal papers. The use of seals in this manner has been reported in history for thousands of years. This ancient type of sealing evolved into the modern day Company Seal or Corporate Seal press. A Company Seal has an upper die and lower die which when pressed brings the dies tightly together. This produces a raised embossed imprint - which is used to emboss directly into paper or used with red seals which are self adhesive - reminiscent of the ancient wax impressions.